Honorees
Julie Newmar
DMK - Harvey Milk Foundation Icon Award
Julie Newmar, began her historic career as one of the brides in the classic MGM musical "Seven Brides for Seven Brothers". In `Silk Stockings' she won her first Tony for Best Featured Actress at 19 and starred in the hit comedy "Marriage-Go-Round" with Claudette Colbert and Charles Boyer. Her legs were famously insured for $10 million by 20th Century Fox. Making the transition to TV, Julie had many memorable song and dance routines but is best known for her comedic as well as supernatural roles. She was the complex and alluring motorcycle babe in "Route 66", starred in "Twilight Zone" episodes and as the lead in "My Living Doll" as Rhoda the robot, still a cult sitcom favorite.
In 1966, urged by her brother at Harvard, she created the role of Catwoman in "Batman." Her sense of humor and physicality made her this show's most popular villain. She was killed off in "Columbo" but slayed audiences as Lola in "Damn Yankees." In the 1980s, Julie appeared in nine feature films while raising her son. A mother at 49 and divorced, she attended UCLA and took courses so she could more effectively run her own real estate business. In 1991, Julie took on the Rosalind Russel role in "The Women," then astonished Broadway in a revival of "Li'l Abner," 42 years after performing in the original production as Stupefyin' Jones in the same costume. In her 60s, she became a modeling sensation in Paris for Thierry Mugler and appeared among the fashion world's most gorgeous divas including in George Michael's music video "Too Funky."
Few women have had a movie named after them. Julie's name literally became box office via "To Wong Foo, Thanks for Everything, Julie Newmar," a film from Stephen Spielberg. She also appeared in her own "A&E Biography.""Beauty is her business" as well as her passion for art and design and gardening, which have led to a rose, day lily, and an orchid named in her honor. Her magnificent sprawling gardens are first choice for L.A.'s top charity events.
Romas Zabarauskas
LGBTQ Champion Award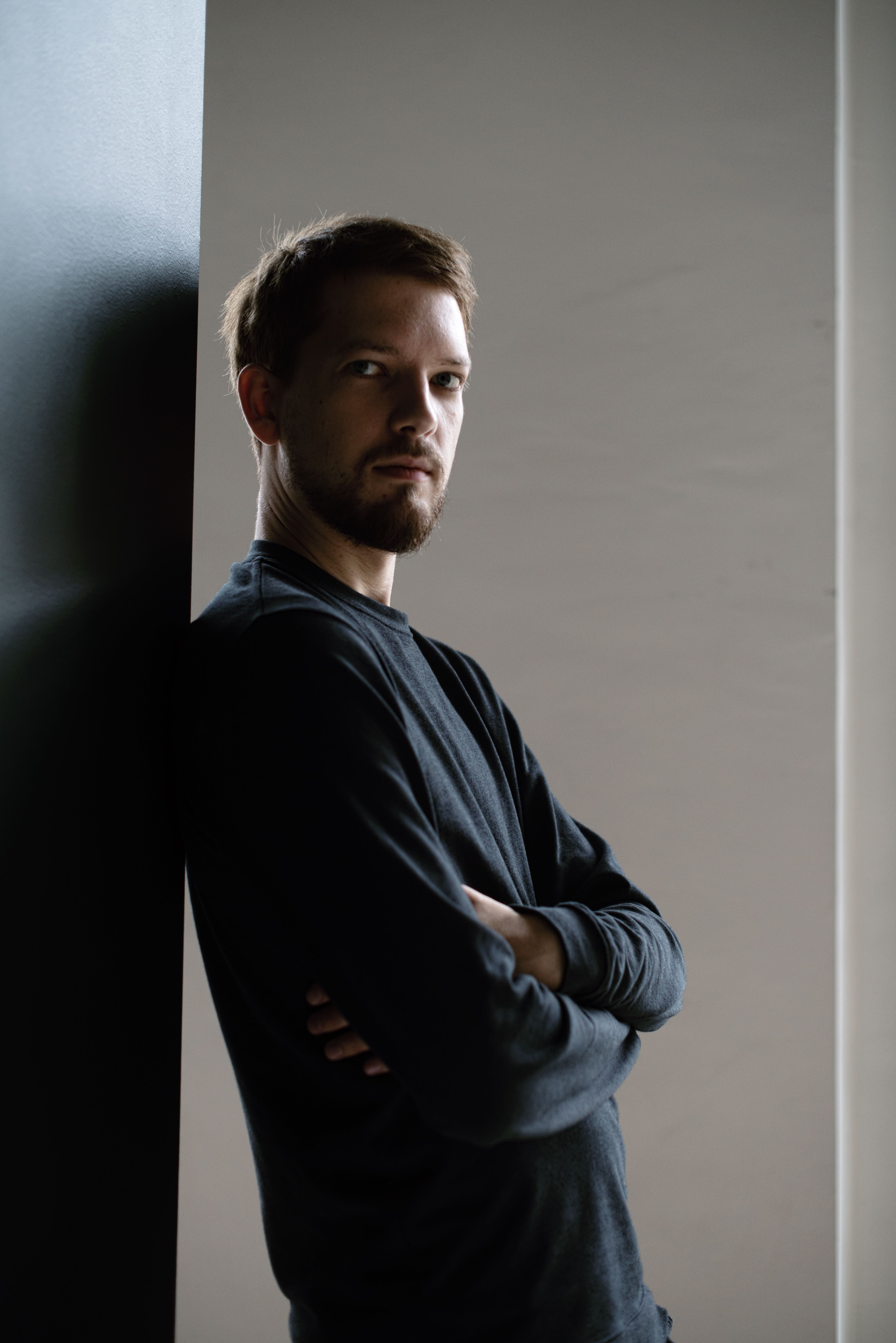 For the last ten years, Romas Zabarauskas has been making provocative, genre-bending films underpinned by queer characters. Romas is interested in subverting the paradigm of "positive portrayal" of queerness. His heroes are never model citizens nor victims they are humans. They fight, take drugs, question their identity, riot, fail, get involved in murders, redeem themselves and do all the passionate and tender things people do in movies.
Romas promotes his films in conjunction with social activism campaigns that address the controversial issues he confronts in the script. He uses his work to tackle issues before they go mainstream, bringing sensitive debates to a wider audience with close attention to aesthetics, music and innovative marketing. Openly gay and publicly outspoken since the beginning of his career, Romas has been widely recognised as a leading activist for LGBTQ+ equality in his home country Lithuania, an environment with plenty of inspiration for films about in justice.
Romas studied in Paris 8 University, speaks French and loves French cinema –and he turned out to be an enfant terrible. After a decade of being unsure whether he is more of a filmmaker or an activist, he has now decided to be proud of being both at the same time.
Romas' short film Porno Melodrama and subsequent features We Will Riot and You Can't Escape Lithuania tackle the subjects of queer love, resurgent nationalism and politics. The films premiered at the Berlinale in 2011, Moscow International Film Festival in 2013 and New York's Bushwick Film Festival in 2016 respectively, and have been showing around the world ever since.
His newest drama The Lawyer is the first Lithuanian feature film focusing on a male same-sex romantic relationship and one of the very few fiction films about the LGBTQ+ refugee experience in Europe.
Brian Christopher
Harvey Milk Foundation Visibility Award
Brian Christopher is the world's top Social Influencer for Slot Machines and Casinos. He posts daily videos and hosts weekly live streams and events from all over the country gaining millions of views every week. Brian's current favorite slot machines can be found in Las Vegas where he hosts a first of its kind partnership that draws fans from around the world.
Brian has been with his husband Marco for 18 years and is a proud advocate of normalizing LGBT+ portrayals in the media. He's been credited by fans as giving them the courage to come out to their families and offering an example of a happy and successful gay man who lives his life with confidence. Brian is also a supporter of many LGBT+ organizations, including the LGBTQ Community Center of the Desert, National Center for Transgender Equality, and the Desert Rose Playhouse.
Visit Lauderdale
Visit Lauderdale, the official destination marketing organization for Greater Fort Lauderdale serving as the tourism department for Broward County, Florida, celebrates diversity and inclusion in every way, promoting Pride as the daily way of life to visitors near and far. A recent rebranding to 'Everyone Under the Sun' reflects the diversity and welcoming nature of the Greater Fort Lauderdale region. As Florida's LGBT+ capital and one of the most progressive destinations in the United States, TravelPulse recently named Greater Fort Lauderdale as one of the top four places for LGBT+ travelers post-COVID. Through its efforts to promote Greater Fort Lauderdale as a destination of choice, the city earned a perfect score on the Human Rights Campaign's (HRC) Municipal Equality Index. Accepting the honor on behalf of Visit Lauderdale will be Richard Gray, senior vice president, diversity, equity and inclusion of Visit Lauderdale, who has been recognized by OUT Magazine, the LGBT Chamber of Commerce, Stonewall Museum, the International Gay & Lesbian Travel Association Hall of Fame and MTV/LOGO and Stacy Ritter, president and CEO, recipient of numerous awards and recognition, a former Broward County Commissioner and Florida House of Representatives member.
Stacy Ritter
The Pride Center at Equality Park Alan Schubert Award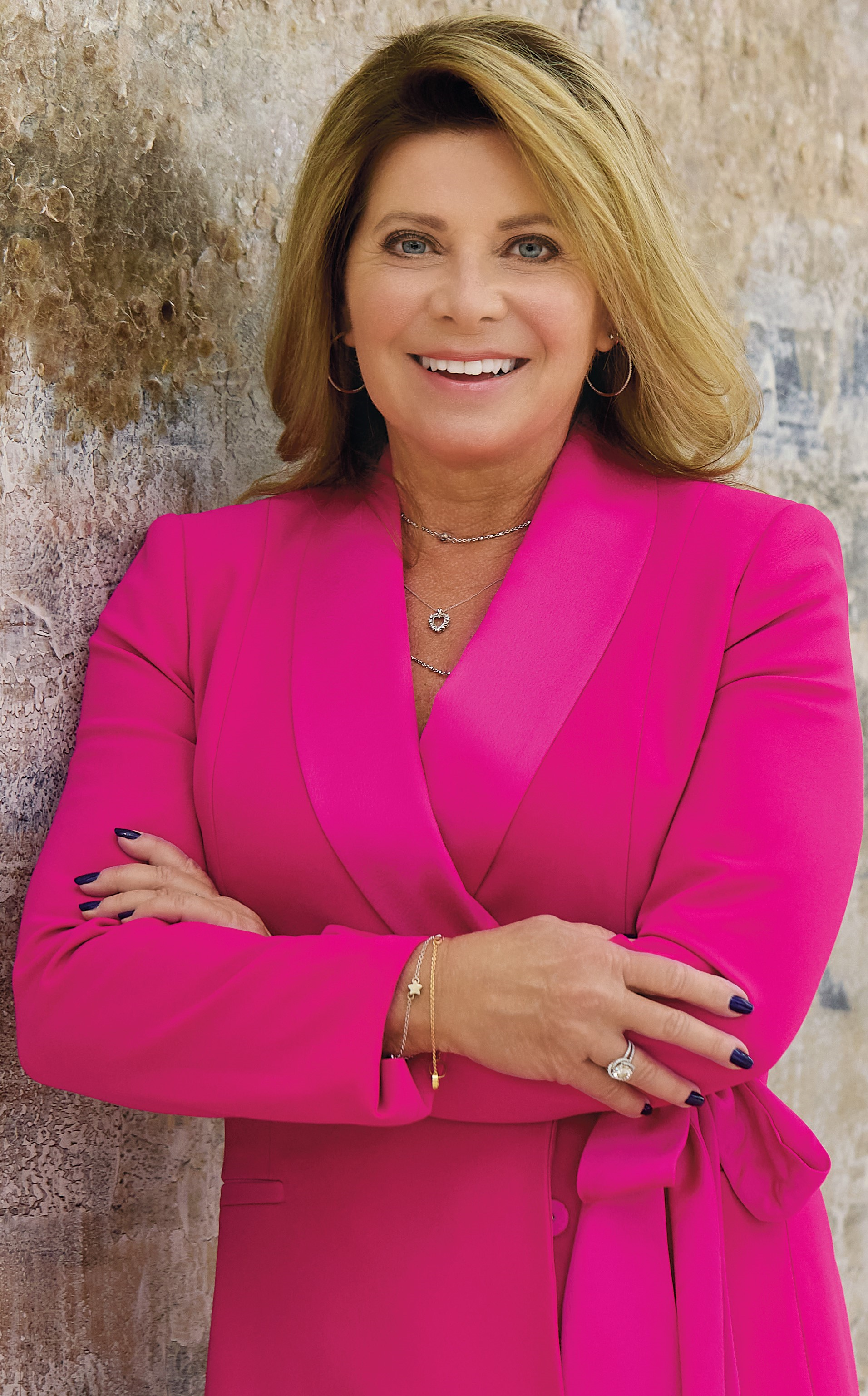 In 2016 Stacy Ritter was named President and CEO of the Greater Fort Lauderdale Convention & Visitors Bureau (GFLCVB). As CEO, she is responsible for the administration of the GFLCVB. The CVB is based in Broward County with multiple domestic and international offices. The permanent staff of the CVB is comprised of a 45-person organization of sales and marketing professionals with a $24 million operating budget. Ritter oversees an organization that provides sales and marketing development for leisure, international, sports, convention and group sales. The CVB also focuses its efforts on behalf of the County for multicultural tourism, LGBT+ development, film and entertainment as well as national and international advertising and public relations.
Today Stacy serves as a member of the United States Travel Association Board of Directors, Destination International Foundation Board, the Steering Committee of the Fort Lauderdale International Boat Show, Board Member of Winterfest, Inc., and the Executive Board of the Greater Fort Lauderdale Alliance. She serves as a member of the Orange Bowl Committee and the Miami Super Bowl Committee. Prior to her position at the GFLCVB, Ritter served as an elected Broward County Commissioner from November 2006 till June 2016, representing the 3rd District, and serving as Mayor of the County in 2008 to 2009. Prior to serving in Broward County government, Ritter served as a member of the Florida House of Representatives from 1996 to 2004, representing the 96th District.
Ms. Ritter has been a community activist for years with the National Council of Jewish Women and other organizations prior to her election to State office, she was inducted to the Broward County Women's Hall of Fame; Woman of the Year by the American Jewish Congress and a First Lady of Broward. She was named the Chair of Broward County's Management and Efficiency Study Committee from June 2004 to June 2006. During the 2008 presidential election, Stacy was The Chair of the Broward County Obama for America Campaign and served on the National Finance Committee for the campaign. She was named one of the 50 Most Powerful People in Broward by Gold Coast Magazine and awarded as one of the 100 Outstanding Women by the Boys and Girls Club. She serves as an advisory board member of Fort Lauderdale Illustrated. She is consistently named to the list of South Florida Power Leaders by the South Florida Business Journal and has been named a 2021 Influential Businesswoman by the same publication.
As Broward County Mayor, she was instrumental in the county considering and moving forward with a new county courthouse as well as pushing for improvements at Fort Lauderdale-Hollywood International Airport, including the expansion of the south runway. Today that runway and the terminal improvements are attracting new airline service and stimulating record-breaking passenger traffic.
Ritter was born in Washington, D.C., and moved to Broward County in 1974, where she attended and graduated law school at Nova Southeastern College of Law. She is an attorney licensed by the Florida Bar. She received her BA from Rollins College in Winter Park, Florida. Stacy and her husband Russ live in Fort Lauderdale with their two adopted rescue dogs, Frasier and Zoey and have three children Matt (31), Scott (30), and Stephanie (28).
Richard Gray
The Pride Center at Equality Park Alan Schubert Award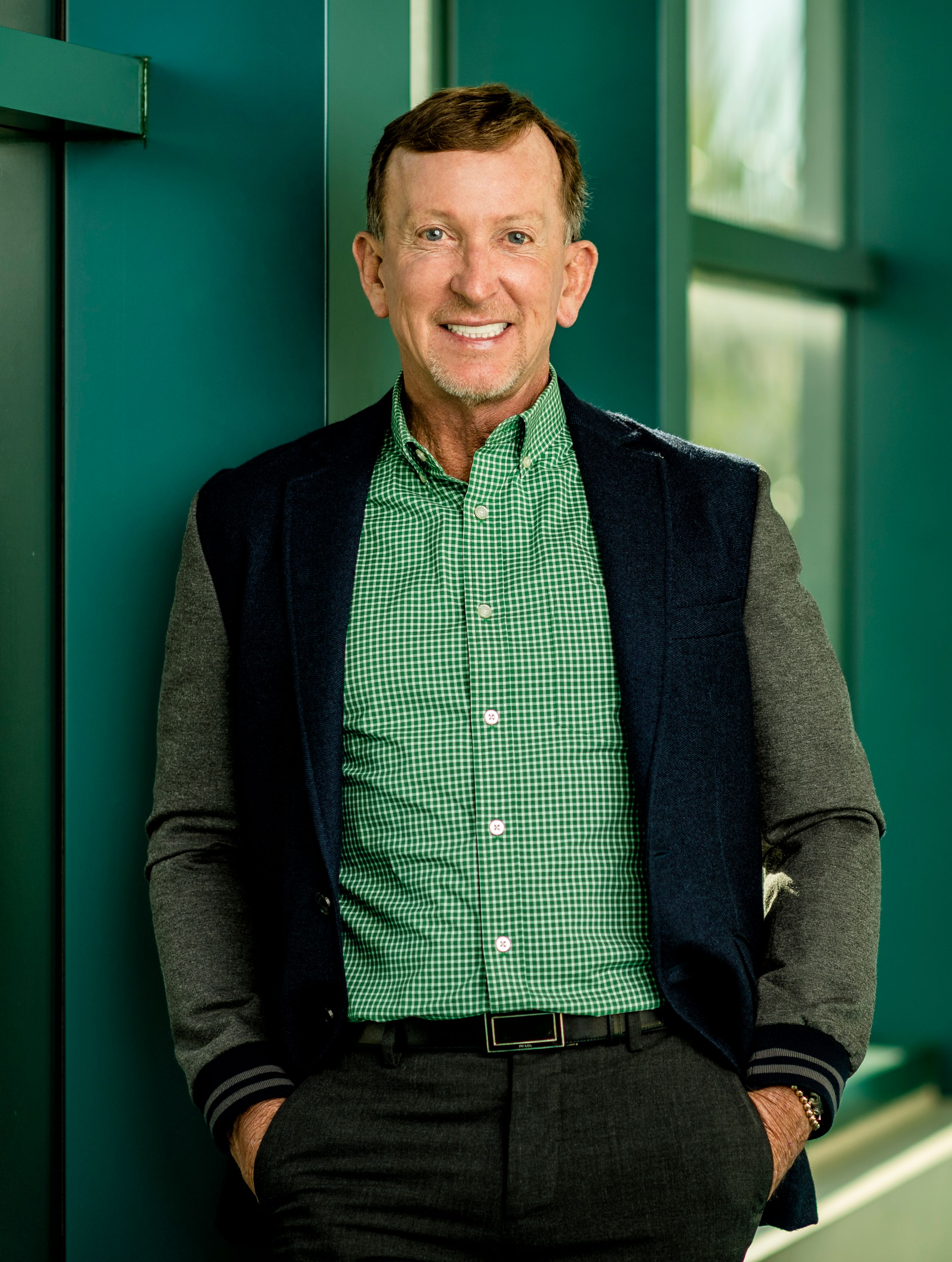 Richard Gray is the Senior Vice President of Diversity, Equity & Inclusion for Visit Lauderdale, also known as the Greater Fort Convention & Visitors Bureau. Since the mid-1990s, he has used marketing campaigns to ignite social change.
Born in London, England, Gray moved to New York in 1982 as an investment banker. In 1991 he made Fort Lauderdale his home when he created the acclaimed Royal Palms Resort. In 1995 he developed Greater Fort Lauderdale's highly successful LGBT+ marketing initiative. Visit Lauderdale became the first Convention & Visitors Bureau with a dedicated LGBT+ department with the focus to grow LGBT+ tourism and awareness of the Greater Fort Lauderdale destination among the LGBT+ community.
Under Gray's leadership, Visit Lauderdale launched the groundbreaking "Celebrate You" campaign in 2020, featuring disabled, plus-sized, non-binary, trans, gay, lesbian, straight and dressed in drag. As part of this campaign, we also added black and brown to the Pride colors to show our commitment and belief in black and brown people. We are the first DMO (destination marketing organization) to add these colors to our flag.
An inductee in the International Gay & Lesbian Travel Association's Hall of Fame, a Fort Lauderdale Home Town Hero and a recipient of the gay + Award for Achievement from MTV/Logo, Gray is passionate about all aspects of travel. He was named one of the most influential people in the meetings industry and a trailblazer by Successful Meetings in 2016. Q.Digital network in 2016 gave him an honorary award for his commitment to Transgender tourism, and in 2017 the United Nations highlighted his Transgender destination leadership. In 2018 he received the Stonewall Visionary Award, and in 2018 The South Florida Business Journal named Gray as one of the most influential 15 business leaders in South Florida. In 2019 he was recognized with the Hero Award from the Greater Fort Lauderdale LGBT+ Chamber of Commerce. In 2020, Lonely Planet named him a changemaker of the travel industry. Also in 2020 he received his most prestigious recognition to date when he was named by Out Magazine as an OUT 100 Innovator and one of the 100 most influential LGBT+ people in the United States. In 2021, The South Florida Business Journal recognized Richard in their Diversity & Inclusion Awards as one of the Top Business Leaders who exemplify excellence in business and who work to improve their communities and the broader economy here in Florida.
Gray has been interviewed on all the major TV networks in the US, as well as by almost every newspaper in the United States and by many international publications. He also sat on the Executive Board of Directors and the Board of Directors of the International Gay & Lesbian Travel Association for 16 years. Richard also currently sits on the Advisory Board of the LGBT Meeting Planners Association.
Diversity Honors Honorees
Gina Duncan
Diversity Honors
Gina Duncan was a corporate leader in the Mortgage Banking industry in Florida for over 30 years. She was with Wells Fargo Home Mortgage from 1997 to 2011, and served as their Area Manager of Central Florida, and then promoted to Regional Manager for East Florida, overseeing 26 branches, over 250 employees and a multimillion-dollar budget. Gina has also served in leadership roles with the Human Rights Campaign and the LGBTQ Chamber of Commerce in Central Florida, the PRIDE Chamber. Gina was the first elected transgender President of a major Chamber of Commerce in the United States. Gina Duncan served as the state Director of Equality Florida's Transgender Inclusion Initiative, TransAction Florida, from 2014 to 2021. She oversaw a statewide movement comprised of a 1,200+ person advocacy network and led by the TransAction Florida Advisory Council, advocating for transgender rights and protections through public policy, advocacy and educational efforts statewide.
Gina was chosen as one of the 100 LGBT Movers and Shakers in Florida, has received the Orlando LGBT Center's Trail Blazer Award, the Diversity Champion's Award by the Florida Diversity Council, the Debbie Simmons Community Excellence Award at Come Out With Pride in 2018, and the Pride Chamber's prestigious Community Champion of the Year, 2019. She has been featured on the cover of Orlando Weekly, Watermark and Florida Trend magazines.
Nic Harris
Diversity Honors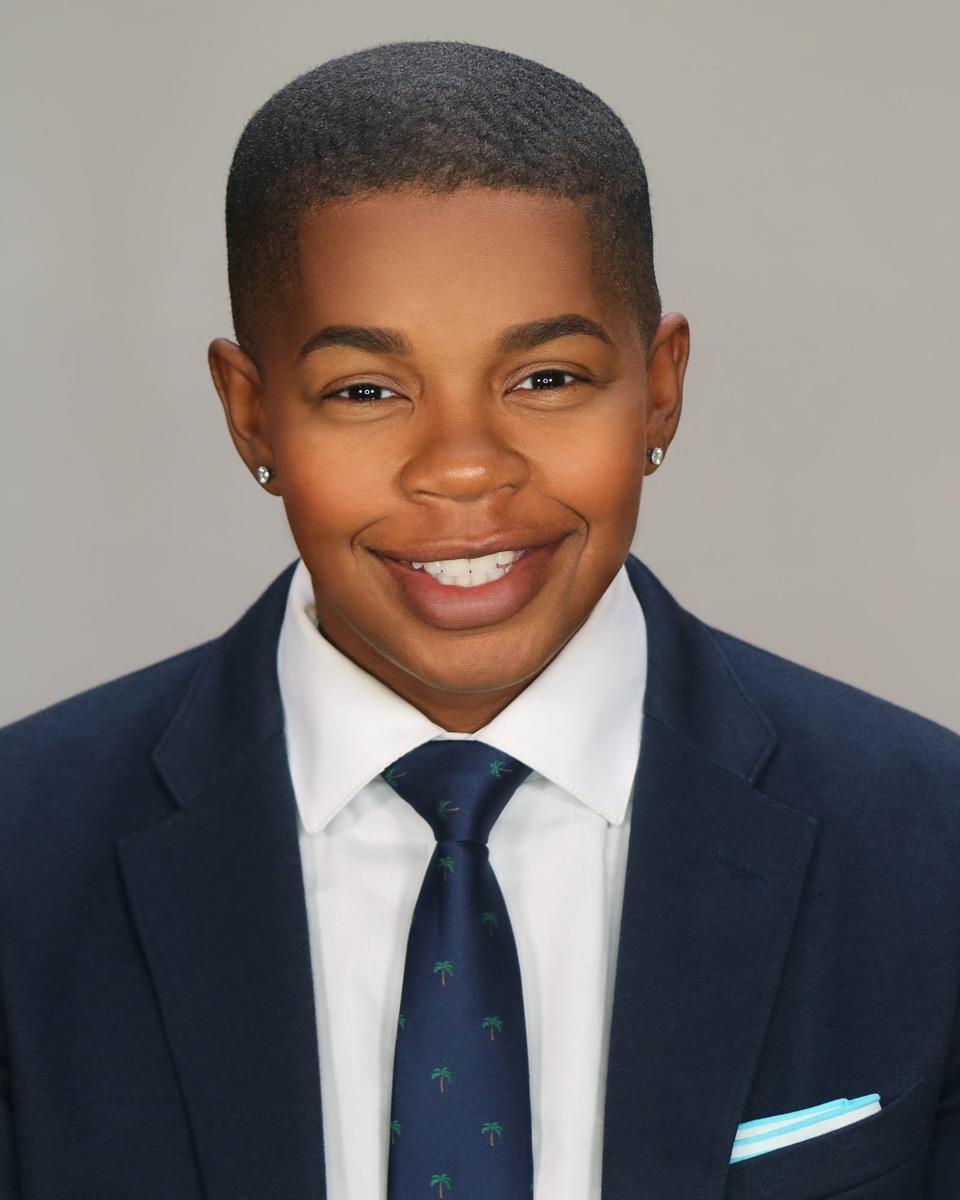 Shenika "Nik" Harris (she/they), is a queer gender non-conforming attorney, activist, and speaker. She is a native of Tallahassee, Florida and obtained her undergraduate degree in Political Science from Florida A&M University and her law degree from Florida State University. She is licensed to practice law in Florida and Washington DC.
Nik is the Director of Strategic Outreach and Engagement for the Human Rights Campaign, the nation's largest LGBTQ civil rights organization. They previously served as the LGBTQ Consumer Advocate for the Florida Department of Agriculture and Consumer Services. This position was appointed by Commissioner Nikki Fried and was the first LGBTQ position to a member of the Florida Cabinet. Prior to this appointment, Nik served as Senior Attorney at the Florida Department of Transportation, prosecutor at the Florida Department of Health and a public defender. Nik conducts training on diversity, equity, and inclusion, and is certified by Cornell University in Diversity & Inclusion.
She was the first Black woman elected to serve as Vice-Chair of the Human Rights Campaign (HRC) National Board of Governors. She serves on the boards of Ruth's List and TransInclusive Group, is Vice-President of the Dolphin Democrats (Broward County's LGBTQ Democratic Caucus), Vice-President of the Florida LGBTQ Democratic Caucus, serves on the Broward County Sheriff's Social Justice Task Force, the Broward State Attorney's Advisory Council and is a BIG in the Big Brothers Big Sisters Pride Program. In 2020 she was selected as a Victory Empowerment Fellow, one of eight people selected from across the country. She was elected as a Biden Presidential delegate in 2020 representing Florida's 22nd Congressional District.
One of her proudest achievements is the founding of "Thou Art Woman", a signature open mic event, with her friend and fellow attorney Ghenete "G" Wright. The event series celebrates LGBTQ women and their allies through performance and visual art. Attorney Harris has been the recipient of countless awards, including the 2019 Ruth's List: Women Breaking the Glass Ceiling Award; and the 2020 recipient of the LGBTQ Leadership Award by the Florida Diversity Council. She is an award-winning Toastmaster and speaks across the country in support of equality. Her partner is Jasmin Lewis, an award winning educator and activist.
Anthony Karrat
Diversity Honors
Anthony J. Karrat serves as Executive Director for Legal Aid Service of Broward County (Legal Aid). Tony has been at the helm of the agency for over 45 years and has more than 50 years of legal experience as an attorney. Mr. Karrat is responsible for overseeing all program operations in both Broward and Collier Counties. He is a graduate of the University of Notre Dame and the George Washington University Law Center. After law school, Tony spent three years with Seattle Legal Services specializing in general poverty law issues, family law matters, and as a supervisor in a prison law project.
He joined Legal Aid in 1975 as a branch office supervising attorney prior to being named Executive Director in 1976. Under his direction, Legal Aid has grown from a three-attorney office with a $250,000 budget to a regional law firm with 140 staff members, including 75 attorneys, with a budget of $12 million. During these years, the program has had a significant impact on the low-income community in Broward County in areas as diverse as housing conditions for the poor, protecting victims of domestic violence, and helping the homeless, elderly, children, and people living with HIV/AIDS. Over the years the services have been adapted to meet the everchanging needs of our community, while maintaining the ultimate goal of helping clients build self-sufficiency.
Tony is a strong advocate for the LGBTQ+ community. Over 500 clients who self-identified as LGBTQ+ were served at Legal Aid last year. Their legal issues ranged from advance directives and estate planning to public benefits, housing, discrimination, and consumer debt. Legal Aid's Housing Opportunities for Persons with AIDS (HOPWA) program, dedicated to addressing housing needs of people living with HIV/AIDS, served more than 230 clients in 2020. Broward's HIV community is supported by a Ryan White-funded program at Legal Aid which has provided legal assistance to 4,253 HIV+ individuals since the HIV Law Project was implemented in 1995.
Tony continually looks for innovative ways to further expand Legal Aid's reach to the local LGBTQ+ community, most recently with 2020's Rainbow Justice program that provided LGBTQ+ cultural competency continuing legal education credits (CLE's) to nearly 20 private practice pro bono attorneys, 10 law students, and over 60 Legal Aid attorneys, administrators and support staff and created online content in the form of community partner "chats" and "Know Your Rights Clinics" geared toward LGBTQ+ legal issues which accumulated over 12,000 views in 2020.
Another innovative project was The Florida LGBTQ Summit to Educate and Train Attorneys and Advocates that was hosted in Fort Lauderdale in 2017. This Summit was organized by Legal Aid with support from The Florida Bar Foundation for attorneys and LGBTQ advocates throughout Florida, and included presentations by more than 16 different LGBTQ organizations. The Summit educated and trained advocates and attorneys from throughout the state to identify systemic issues and current needs of the LGBTQ community. Attendees learned about individual rights, issues affecting LGBTQ community and best practices for developing appropriate policies, educational materials and services.
Also under Tony's leadership, Legal Aid partnered with other Florida legal aid organizations to create the Florida Community Development Legal Project (FCDL) which fosters stronger communities by providing free and low-cost legal services to eligible Florida nonprofit corporations serving low-to-moderate-income areas, as well as small businesses owned by low to moderate income individuals. The Pride Center received legal assistance from Legal Aid in connection with the financing for the Residences at Equality Park in 2018, which finally opened to residents in October 2020. Legal Aid attorneys, through FCDL, have represented a number of other nonprofits that serve the LGBTQ+ community.
Tony is humbled and honored to be recognized by The Pride Center with a Diversity Award.
Linda Rae
Diversity Honors
Linda Rae, owner of Linda Rae Skin Care in Fort Lauderdale, an award winning DMK Skin Revision Clinic has been an Esthetician for over 25 years serving the South Florida Community. Linda is a nationally known expert in the field of medical esthetics which has gained her invitations to speak at industry trade shows including the prestigious International Congress of Esthetics. Linda shares her knowledge with skincare specialists by not only writing articles for various publications but also conducting training classes all over the United States. "Linda practes diversity and inclusion in everything she does". says DMK founder Danne King!